Article: Comparing forScore and Finale SongBook (music reading apps for the iPad)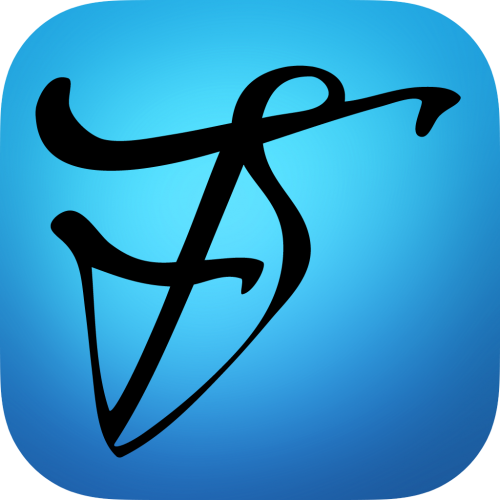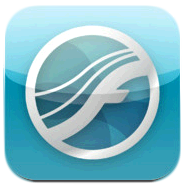 I've been a forScore user since 2012 and a Finale user since the mid 90s. I've been playing around with the Finale SongBook which is free to download in the Apple Store. There are some nice features with SongBook that cannot be done in forScore such as using Finale files and playing them back. However, forScore has many more features that I personally would use in my harp practice and gigs. I thought it would be helpful to my readers to see a list of differences between forScore and SongBook. The choice would clearly depend upon how you would use these apps. You might even want to use both.
Price: SongBook wins this comparison because it's free. ForScore did cost $4.99 to previous customers. A recent upgrade to the 5.0 version allowed a free upgrade to the previous users but the cost to new customers went up to $6.99. Personally, I think that's still a good price for what it does.
Downloads and File Sharing: Both forScore and SongBook can download song files from the computer to the iPad via iTunes or through email with an attached file. It's convenient that ForScore has a Dropbox menu built right into the app but with SongBook, you have to open up Dropbox first to download a file into the SongBook app. Both ForScore and SongBook read PDF files but SongBook also reads .mus files which are Finale files. If you don't have Finale, you could use Finale Notepad (which is also free) to create those .mus files.
Playback: The most unique feature of SongBook is that it can play a Finale file. It will pick up the correct instrument sound so you can hear a flute as it should sound. It also takes advantage of "human playback" which is Finale's term for a feature that plays various nuances written in the music. For example, if you have some tempo changes such as ritard or accelerando, or perhaps you want to hear accents or staccato, etc. the playback file will reflect those changes when played in SongBook. You can tell SongBook to play the music from anywhere on the page by moving the playback head to any measure or any part of a measure.
I can see SongBook's playback feature as a great teaching tool. For players who need extra help in learning a song, having SongBook would be great. You could copy music into Finale Notepad (free) and yes, you could learn the piece at the computer but with Songbook you would have the convenience of reading the file on the iPad on the music stand. I could also see this as a great tool for teachers who are preparing their students for solo and ensemble. When I was teaching oboe, I would often create a Finale file of the oboe and piano accompaniment part for a student's solo and make an MP3 for them. The student could have as much time with the MP3 file as they wanted. This was a great advantage for them because many schools that offer an accompanist for solo and ensemble preparation could afford to pay a pianist for only a short time. The student might be able to run through the piece 2 or 3 times with their accompanist. I found that my students felt much more confident when meeting with their pianist because they already were familiar with how the parts fit together.
There's also a nice feature in SongBook that separates parts from a full score so if you have an ensemble score, you would only need to load the one score file and Songbook could isolate and play one part at a time.
Although forScore does not have the same ability to play a Finale file, you could still load an MP3 from iTunes right into forScore and attach it to the song in your library. While looking at the music, you could listen to the MP3.
Library Organization: Both forScore and ScoreBook can sort your library files in order by title or composer. Songbook also allows you to sort in order by filename but forScore allows you to sort by keywords, genres, newest song uploaded or edited, rating, and difficulty. There is also a filtering and search feature in forScore and as you look for pieces in your library, a pop-up preview of the music is available with just a tap and hold gesture.
Setlists: Both forScore and SongBook offer setlists to help set up separate programs from your library. Both apps have a nice feature where you can see your library on one half of the screen and your setlist in the other. Both allow you to sort your setlist in manual order but forScore also allows you to sort the list in order by title, songs recently played, or in shuffle mode. Page turns within each song is the same for both apps but in forScore, when you're ready to go to the next song, you only need to continue turning the page with a tap in the lower corner. With SongBook, you have to tap a menu arrow at the top of the page to go to the next song.
Page Views: The portrait view in forScore and SongBook are the same but forScore has a 2-page view now which might be a little small to read depending on your instrument and eyes. However, after becoming familiar with a song, I was able to read from a 2-page view on my harp. Both apps allow you to use a 2-finger spread to enlarge the page. You can read a half page in landscape view in both apps but in forScore, when you're ready for the lower half of the page, all you need to do is tap the corner once and the page shifts up immediately. In SongBook, you have to drag the page up to see the bottom half because tapping the lower corner turns to the top of the next page.
Printing: Both forScore and SongBook use AirPrint for printing.
Metronome: There is a metronome in SongBook but it is only available with the .mus or Finale file. It would not be available if you were reading a PDF. There doesn't seem to be a separate metronome in SongBook, but I did see a sample file in SongBook that listed "click only" when I looked under "Parts" so I think you could possibly set up a metronome without the music playing. SongBook's metronome can change the tempo to half speed, double speed, or a percentage. ForScore has a true metronome built in that can be accessed separately but if you open a song file and set the metronome, forScore will remember the last metronome marking you used on it which is handy for practicing. ForScore also allows you to set the metronome to any metronome marking either through a rotating dial or entering the metronome number through an on-screen keypad and meters can be selected to provide an emphasis of the beginning of each measure. ForScore gives a choice of an audible metronome sound, a visual beat with the outer frame flashing, or both.
Annotations: Only forScore has annotations available. A nice tool palette comprised of highlighters, pens, typing tool, and stamps (pre-made symbols) can be adjusted by size or color to mark your scores. I find this feature alone worth the price of the forScore app because I use it all the time. So far, SongBook does not have any way of marking or editing a score after loading it into the app.
Extras: forScore has some added features that are not available in SongBook such as a piano, a pitch pipe, a note pad for storing information for each song, and some overall settings to customize how the screen interacts with your touch such as page-turns. ForScore also has a built-in camera to take a quick photo of a score for your library. Even if you could take a photo with your iPad's camera, you wouldn't be able to bring it into the SongBook app. Only forScore has a built-in cropping feature that crops out white margin space and maximizes the screen.
Support: Both forScore and SongBook have online support for any questions you might have. There are demo videos for SongBook on the Make Music website but no user manual. ForScore has a user manual on their website and also within the app. There is also an in-app menu in forScore that allows you to get support or make suggestions for future versions.
So clearly, you can tell that forScore has a lot more but hey, Finale SongBook is free so the choice just depends on your needs. Both apps will probably continue to add features over time. I hope this list will be helpful to those are considering using the iPad for their music reading and teaching.