Falling, Leaves Are Falling for Harp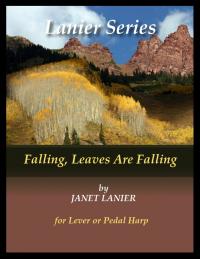 For Lever or Pedal Harp
By Janet Lanier
No lever or pedal changes required in this piece. This is a great piece for working on crossing the left hand over the right hand. Harmonics in the middle octave and glissandi ascending and descending are used.
Individual copy $3.50
(click on add to cart below)

Watch a video of Fall Foliage at Kebler Pass
where you'll see the largest Aspen grove in the U.S.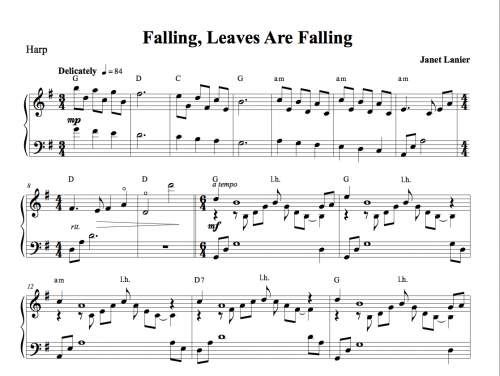 categories: