Let There Be Light for SATB (Free Hymn Download)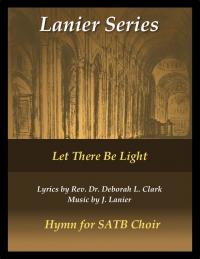 In 2013, Edwards Church in Framingham, MA had a hymn writing contest to commemorate and celebrate their 185th Anniversary. The rules of the contest provided the text to be used and stated the music entries must be for SATB, closed score, and the text of all verses should be numbered and inserted between the treble and bass clefs, according to the rhythm. The music should also be through-composed as this hymn will be sung by the congregation.

Edwards Church had a large number of submissions from around the world. They sent me this lovely message:
"Although your composition did not win the prize, it was admitted to the list of six finalists, and was evaluated by two blind panels. We took great joy in considering your tune to be one of many blessings upon Edwards Church this year. All the submissions were thought of in this manner, and we were sincerely moved that you took the time to consider us during our anniversary."
So the good news for my website visitors and customers is that you get to benefit from my contest submission! With the permission from the text writer, Rev. Dr. Deborah L. Clark, I am offering a free download of the hymn I submitted. I hope you enjoy it.

Click here for the 2-page PDF: Let There Be Light - SATB Hymn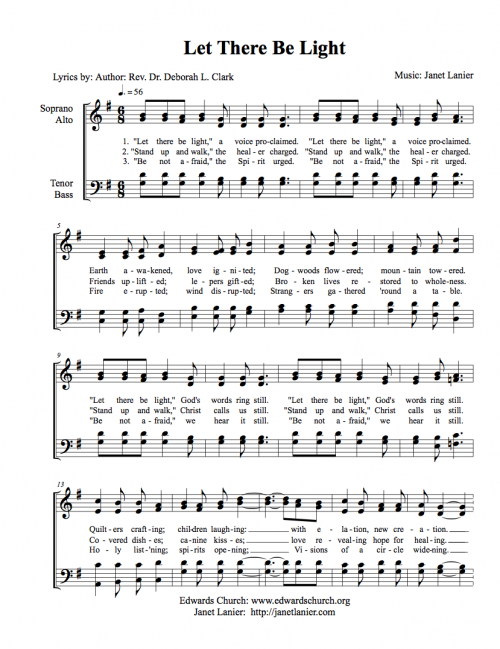 categories: