Alnwick Castle for Harp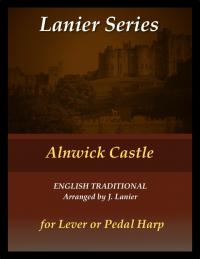 For Lever or Pedal Harp
ENGLISH TRADITIONAL
Arr. by J. Lanier
Located in England, Alnwick Castle is the beautiful medieval home of the Duke of Northumberland. It has been used in several films including the Quidditch lesson and the crash landing of the flying car in the first two Harry Potter movies. The castle is quite a tourist attraction with all kinds of fun and interesting activities.
Individual copy - $2.50
(click on add to cart below)
Key of G Major
This three page arrangement uses grace notes to imitate a bird call in the introduction and ending. The tempo in these sections are very free. There are no lever/pedal changes required.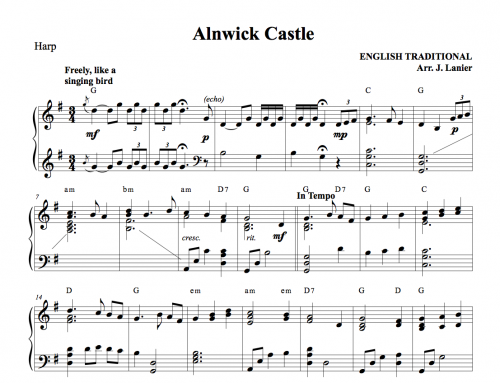 categories: